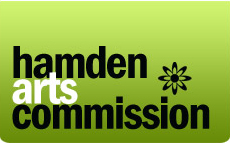 EXPERT ADVICE
from the Hamden Arts Commission, Hamden, CT
Letter of Recommedation from
Mimsi Coleman, Program Coordinator
Hamden Arts Commission, Hamden, CT

To put it simply: Casey Carle is an extraordinary artist.
The Hamden Arts Commission first learned of Casey and his artistry with bubbles in 2004, he essentially blew us away in uncommon ways, because Casey's show shakes up your fixed assumptions about the possibilities for making art and the sources of creative discovery.
We have asked Casey to return four times since 2004. He attracts our largest audiences, packing our auditorium with children of all ages; the youngest sitting on the floor with their parents are as mesmerized as the 10-12 year-olds.
Casey is thoroughly professional, perfectly easy to work with, completely in control of his large crowds, hysterically funny in ways that please both adults and youngsters, and engaged at all times in a dynamic interaction with his audience.
His performance, which is at times perfectly choreographed to music, projects a clear "wow" factor. People are amazed that he can get the results he does from soap and water. But what is most valuable about Casey Carle's show is not just the live action on the stage but the deeper message carried within...as he demonstrates to kids that they can find inspiration anywhere...and in so doing, Casey Carle is sharing with us the astounding beauty of the creative process.
Casey has performed in Singapore, India, China and Russia. He has performed at Lincoln Center and on The Discovery Channel. He has served as a consultant to Cirque de Soleil, and has won multiple awards, including the title of "Champion Bubble Artist" after a five-day bubble competition in Japan.
What is surprising is that none of these achievements are surprising in the least.
He deserves them all.
- Mimsie Coleman, Program Coordinator, Hamden Arts Commission, Hamden, CT
BACK to Comic Entertainment Main Page
| Home | Who is he? | Entertainment | Science Programs | Corporate & Adult Events | Consulting |
| Appearances | FAQs & Formulas | News | Booking Info | Photos | Video | Credits |
| Send Email |